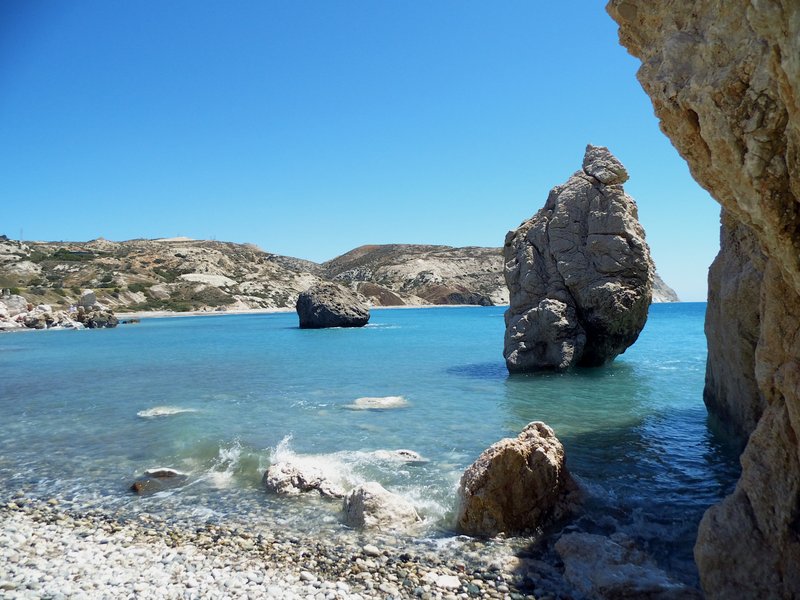 Petra tou Romiou
by Wolfgang Fraedrich, Hamburg, Germany
Petra tou Romiou, which means "Rock of the Greek", is also known as Aphrodite's Rock. It is a sea stack located offshore along the highway A6 from Pafos to Limassol in the western part of Cyprus.
The stacks are built by limestone of the Dhiarizos Group and Ayia Varvara Formations within the Mamonia Complex from triassic to cretaceous age.
Petra tou Romiou is a very popular tourist attraction because of the combination of the beauty of the landscape, the geology and its status in mythology as the birthplace of Aphrodite. If you drive along the highway you have to watch the sign "Petra tou Romiou" and leave the highway. You follow a road to a parking area from where you'll have a short walk down to the shore. The stacks contain various fossils but it is forbidden to collect them.