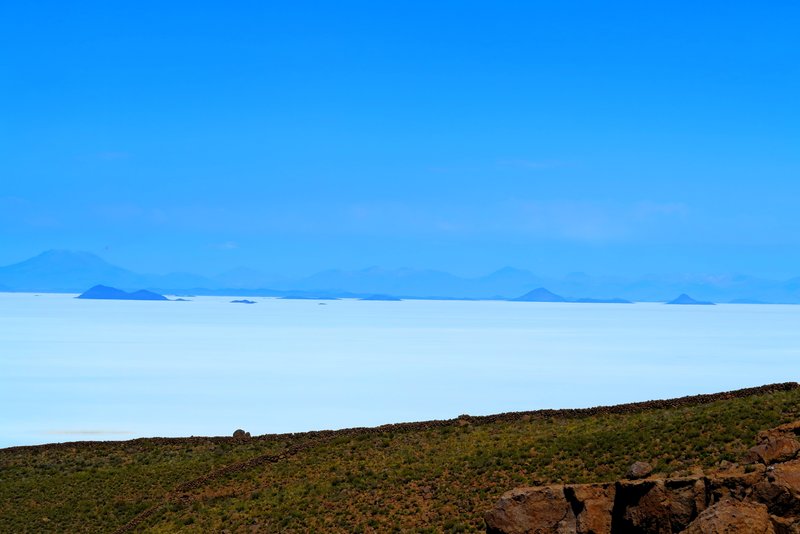 Bolivian Andean salt lake

by Grisel Jimenez Soto, Malaysia
The Salar de Uyuni salt flat in south-western Bolivia is renowned for being the largest salt flat on Earth, spanning an area of up to 10,000 kilometers squared. It is also a major transportation route across the Altiplano plateau.
The Bolivian government has reported that the salt flat contains over half of the world's lithium reserves.
The area where the well-known Salar de Uyuni lies today was covered by Lake Ballivian, Lake Minchin and Lake Tauca. It was the last one mentioned from whose evaporation the famous Salar de Uyuni was formed. Lake Ballivian was the predecessor of Lake Titicaca and the Minchin left in its wake the lakes Poopo, Uru uru and Salar de Coipasa.
Taken on 3 March 2015
Submitted on Feb. 1, 2023
---
Categories
Location
Tags
bolivia, uyuni, lithium, andean
Colour palette
---
4352 × 2904 px; image/jpeg; 1.4 MB
Camera: Canon PowerShot G1 X
Licence
Credit: Grisel Jimenez Soto (distributed via imaggeo.egu.eu)
---
Share this
---
Click to appreciate
---
Report