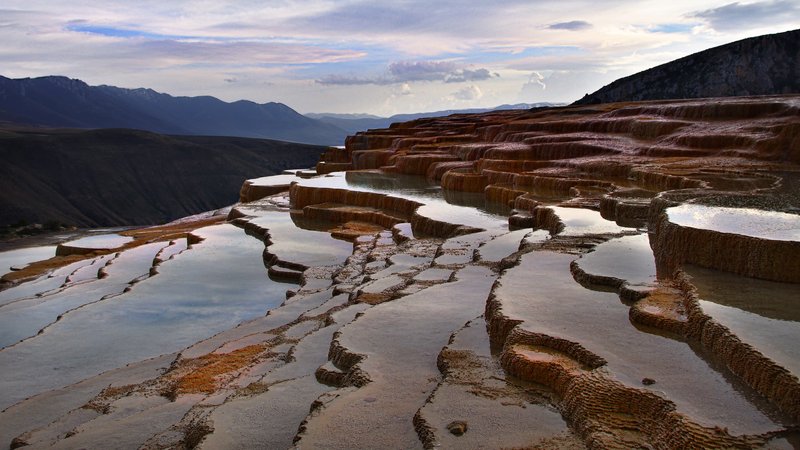 Withered beauty of Badeb-e Surt
On a trip from the Dasht-e Kavir desert South of the Mazandaran Province in Iran, we were passing through the mountains and stopped at Badeb-e Surt. These stepped travertine terraces have formed over thousands of years from the water of two distinct mineral springs further up the mountain.
Unfortunately, this site is not protected; hundreds of tourists make their way up to see the terraces, walking barefoot through the ponds and destroying this sensible eco-system. When we were visiting in 2016, almost 70% of the whole site were already destroyed or dried out.