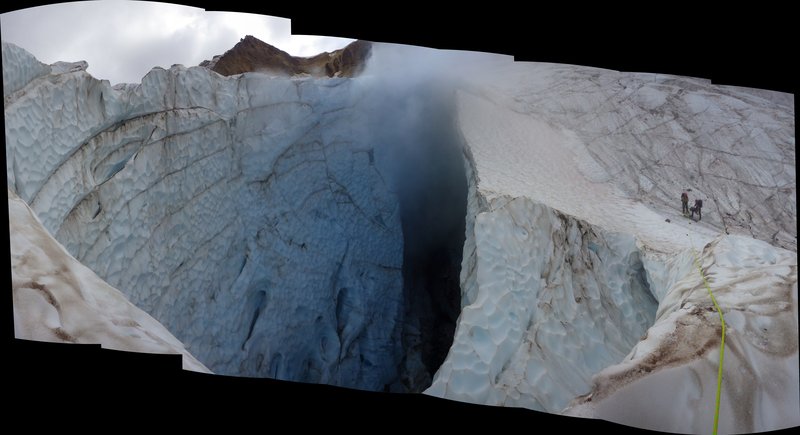 Mount Meager fumarole and the ice cave
During summer 2016 large fumarole ice caves formed in one of Mount Meager volcano glaciers (British Columbia, Canada). The ice thinning allows the manifestation of the hydrothermal system at the surface. Here a shot into the void during the field work to constrain the fumarole composition.
Alex Wilson and Glyn William-Jones at the anchor to belay.