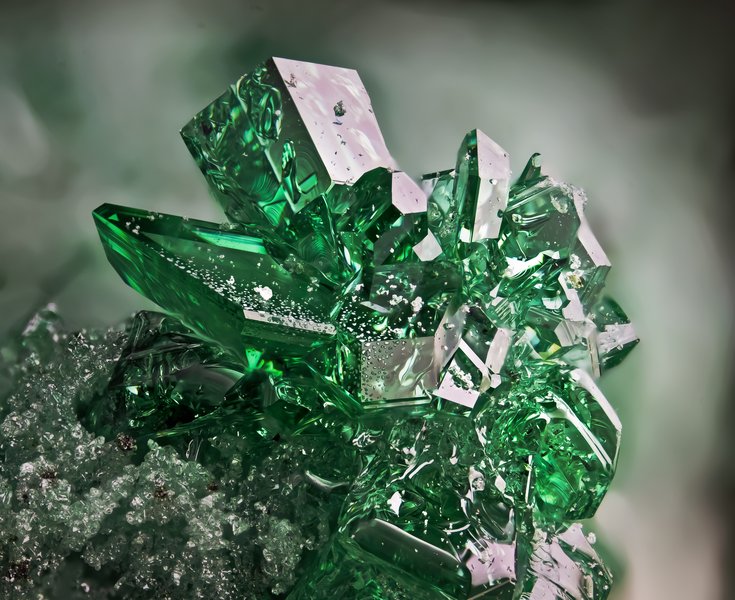 .."Christmas Tree"..
by Dmitry Tonkacheev, IGEM RAS, Moscow, Russian Federation
This is Co-bearing sphalerite, synthesised using gas transport method at 850C looks like the Christmas Tree. Although presented intergrowth of crystals was made in the laboratory, there are some natural samples, that comes from the Africa. Green sphalerite from Congo can be used as jewellery.