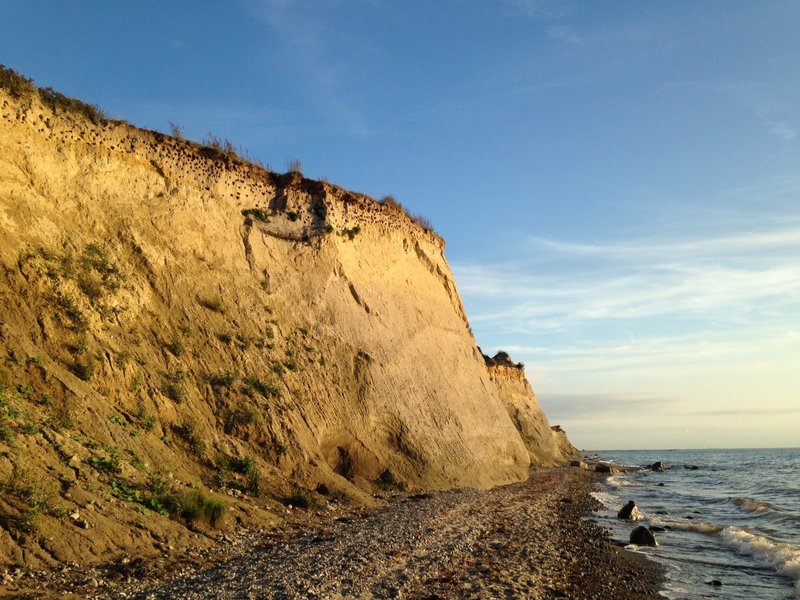 Smiling cliff at baltic sea

Up to 20 m high steep coast at the coast of the Baltic Sea on the peninsula " Fischland-Darß-Zingst".
It shows a wonderful profile of loose sediments of the Pleistocene, with it's typical till, boulder clay, glacial Dunes and meltwater sand structures. The Pleistocene plays an important hydrological and geological role in the northern part of Germany.
Taken on 23 August 2016
Submitted on Oct. 12, 2016
---
Categories
Location
Tags
Colour palette
---
1632 × 1224 px; image/jpeg; 942.1 KB
Camera: Apple iPhone 5c
Licence
Credit: Annette Leuschner (distributed via imaggeo.egu.eu)
---
Share this
---
Click to appreciate
---
Report