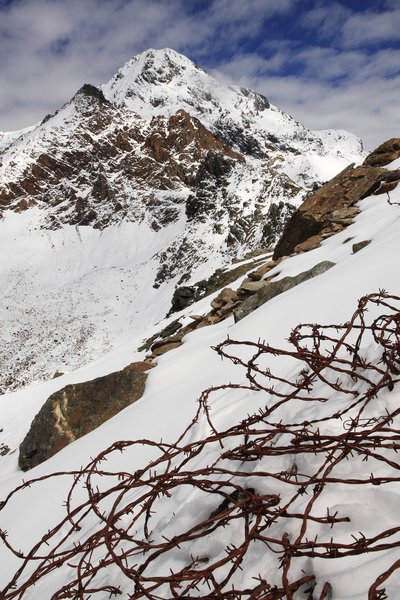 Iron and iron
by Daniele Penna, University of Florence, Firenze, Italy
The rocks in the mountain group of the Ortles-Cevedale massif (Central Italian Alps) are rich in iron and people of the region started to extract it from mines at least in the 14th century. The area, besides its natural beauty, is unfortunately known for the fierce high-elevation battles fought during the First World War. Austrian and Italian soldiers build trenches and shelters that can be partially encountered trekking on these mountains. And one can see another kind of iron.
Koenigsspitze, 3857 masl, seen from Zebrù pass, 3001 m asl.
Canon EOS 40D, EF-S 15-85 f/3.5-5.6 IS, 100 ISO.