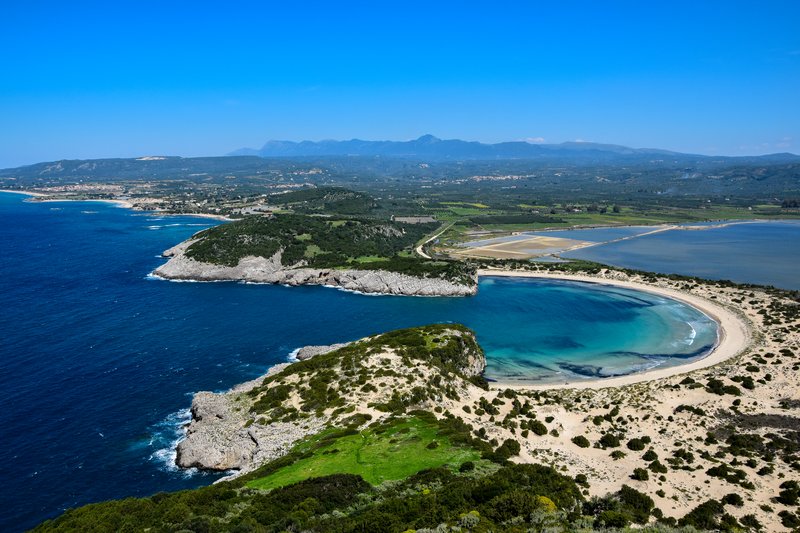 The Ω shaped Voidokilia beach
Voidokilia beach is located on the Ionian coast of Messinia, in the southwestern part of the Peloponnese region, in Greece. While it is famous for its round shape reminiscent of the Greek letter Ω, it is considered one of the most beautiful beaches in the Mediterranean. It is separated by a strip of dunes from the lagoon of Gialova, which was created due to both tectonic activity and sea level rise during the prehistoric years, in combination with alluvial deposits of the Giannakouza river. The beach and the wider area have been designated as a place of special natural beauty and is part of the Natura 2000 Network.
Camera settings: iso 360, 18mm, f/11, 1/500 sec.