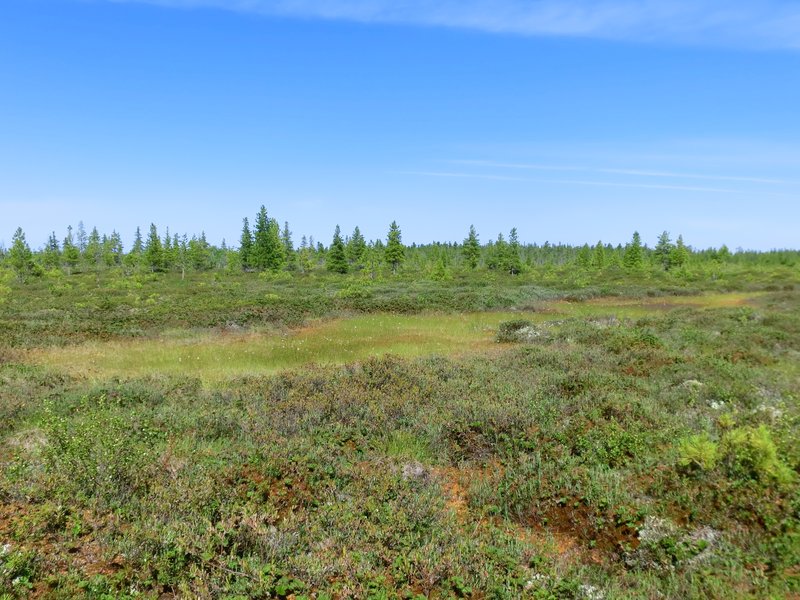 Northern taïga landscape at Khanymey Research Station, Western Siberia.
by Laurent Orgogozo, University of Toulouse - Paul Sabatier Toulouse III, Toulouse, France
Foreground: peatland area - mound with lichens and sphagnum mosses.
Middle: peatland area - hollow with immersed sphagnum mosses.
Background: forested area - pine and larch.
Located in the discontinuous permafrost zone.