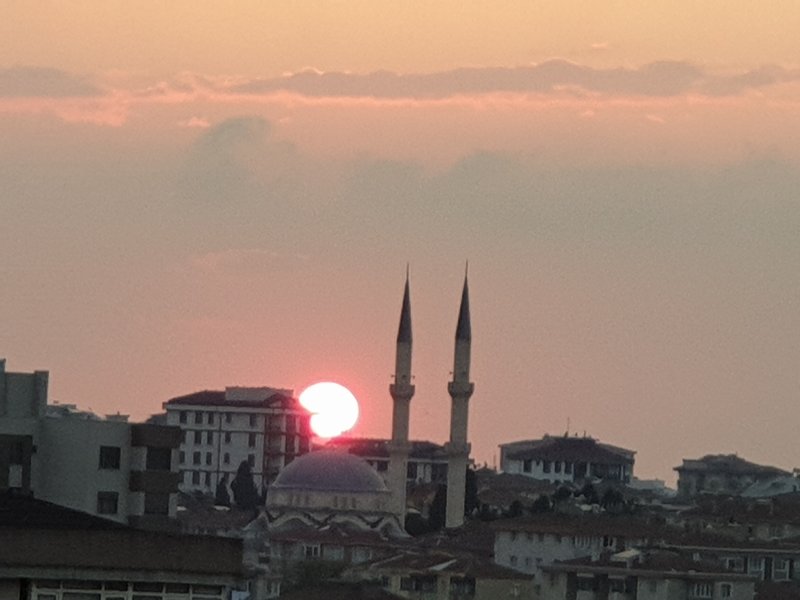 The Almost Bloody Moon
by Taner Sengor
Episode: Try to catch a little bit freedom escaping through windowed lives on the biggest planet for human beings: Watching the Partial Lunar Eclipse, that is almost Blood(y) Moon, of 16 September 2020 in Istanbul (That must be the actual vehicle in the Deluge rather than a panoramic view in a romance). The view stacked into pandemically seized eyes among behaviors, materials, ideas, and more... The Deluge should be viruses' manifolds rather than 2H2Os' falling from up sides of the planet... [1]-[3].
Acknowledgements: The Author thanks to Urban Planner E. Sengor and G. Sengor, PhD for their encouraging comments for choosing the best favorable images.
References:
[1] T. Sengor, "On the Availability of Electromagnetically Equivalence Processes Relevant to Worldwide Spreadable Diseases Manifolds", URSI GASS 2021, Rome, Italy, 28 August - 4 September 2021 (accepted).
[2] T. Sengor, "Natural Cooperation of Seismic Activities Related Wave Propagation on the Worldwide Pandemics Processes," EGU General Assembly, 2021, EGU21-16480, https://meetingorganizer.copernicus.org/EGU21/session/39004 (accepted).
[3] https://www.researchgate.net/project/Relational-Equivalence-Mechanisms-of-Electromagnetism-to-the-Widened-Virus-Problems.