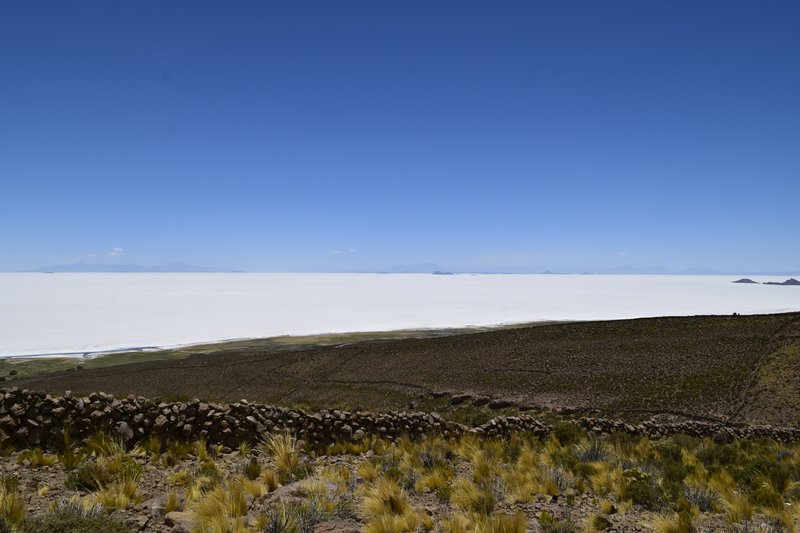 How "big" a desert can be?
by Luis Salalá, Graduate School of Environmental Studies - Tohoku University, Sendai, Japan
As humans, you always comparte the dimension of things according to your context and experience. When you read that Uyuni Salt Desert has almost 13000 km², you do not think it is too big. But, it that has the half of your mother country, you double-check the numbers again. In the picture, part of Uyuni Salt Desert captured from Coqueza village, in Bolivia.