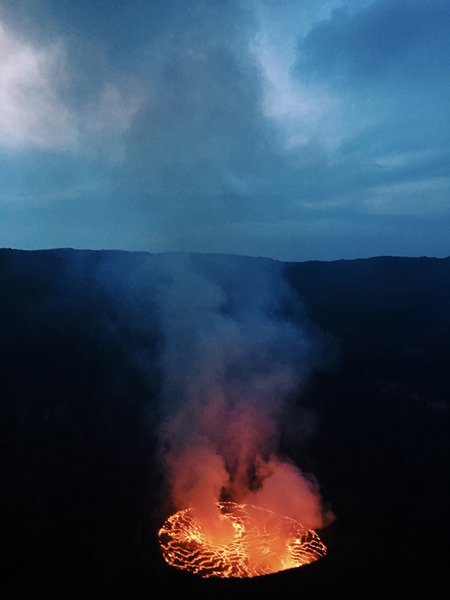 Nyiragongo Crater by Nightfall
[ The photo shows the centre of the Nyiragongo Volcano, Democratic Republic of the Congo.]
As the night falls, the molten centre of the Nyiragongo crater comes to life. The smoke rising from the molten caldera centre is illuminated by both the setting sun and the bright yellow magma, displaying a spectacular range of red, pink and purple hues.