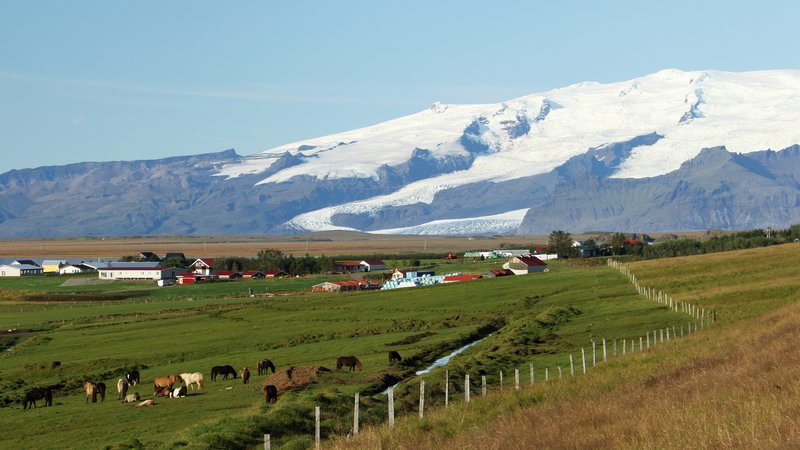 What is beneath the ice?
by Martin Mergili, University of Graz, Graz, Austria
Breiðabólsstaður in front of the ice-clad stratovolcano Öræfajökull with Hvannadalshnúkur, the highest peak of Iceland (2110 m). This southeastern part of the country has been an extremely remote place between the devastating 1362 eruption of Öræfajökull and the completion of the Ring Road in 1974.