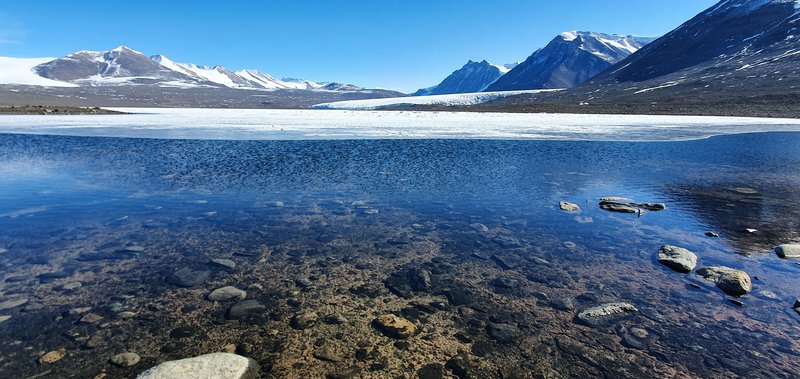 A melting planet. How much does Antarctic affect?
by Alessandra Sciarra, Istituto Nazionale di Geofisica e Vulcanologia, Rome, Italia
This lake located in the Taylor Valleys of Antarctica is ice-covered for most of the year. Its frozen surface is a few meters deep, and even the smallest percentage of light that penetrates through the ice is enough to promote the algae life in the lake, favoring unique microbial ecosystems.