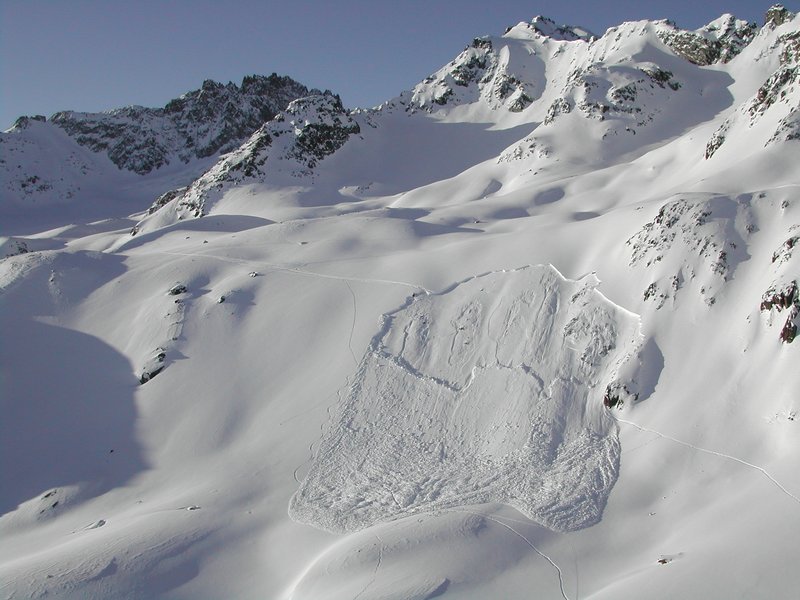 Dry-snow slab avalanche
by Juerg Schweizer, WSL Institute for Snow and Avalanche Research SLF, Davos, Switzerland
This dry-snow slab avalanche was triggered by a group of snowshoers on 17 March 2006.
It is an exemplary dry-snow slab avalanche with a clear fracture line and a stauchwall.
The avalanche was about 110 m wide, 170 m long and the fracture depth was on average about 90 cm.
Slope angle in the starting zone was 35-40 degrees, elevation of the highest point was about 2635 m asl, elevation of the deposit was about 2560 m asl.
Unfortunately, three persons were caught and partly or fully buried. The fully buried person did not survive the burial.