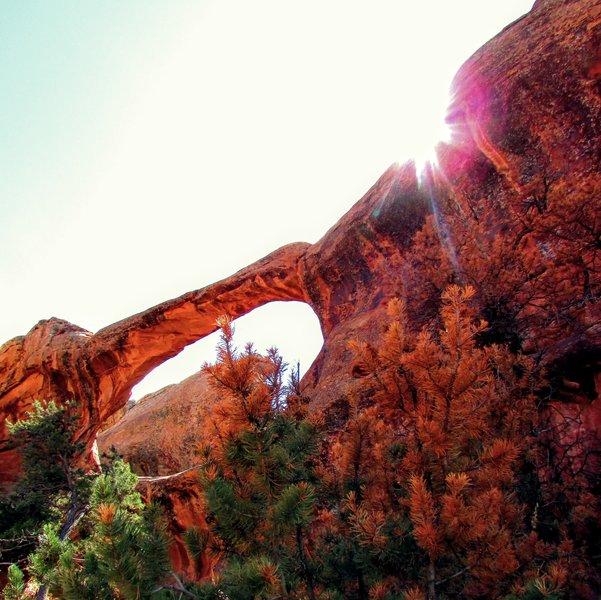 OO-oooooo look the Arch twinkles!
The sun rises above the upper half of the Double-O arch in the Arches National Park, Utah. It is hard to imagine there was hail falling mere minutes before this picture was taken. In view is the upper-O of the set of two sandstone arches.
The park lies over a salt bed or evaporite which liquefies and forms salt domes. Erosion then removes the younger rock near the surface, leaving behind a spread of over 2,000 sandstone arches across the national park.