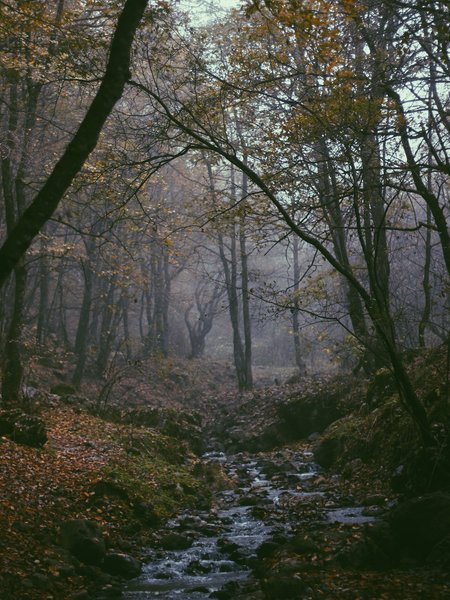 The Virgin Forest of Arasbârân
by Roshanak Tootoonchi, University of Trento, Trento, Italy
Standing in the middle of Arasbârân Forest, a beautiful virgin forest in Kaleybar, East Azerbaijan province, Iran.
In Autumn and Spring, it gets extremely rainy around this area, thus begins the flowing of Ephemeral streams that is captured in this photo. Located in between the Caspian Sea, Aras River and the Mediterranean region, this forest has got exceptional conditions of climate and environment.
It's been noted that Arasbaran is home to 215 species of birds, notably the Caucasian black grouse, grey partridge, and common pheasant, 29 species of reptiles, 48 species of mammals, notably wild goat, wild boar, brown bear, wolf, lynx, and leopard.
When going jungle trekking in this beautiful forest, "beware of the brown bears" signs are everywhere.