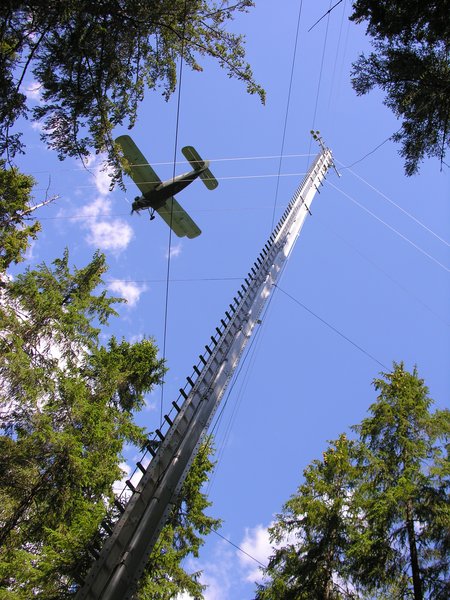 The An-2 aircraft measuring above an eddy flux tower.

by Andrej Varlagin, Moscow, Russia
The Antonov-2 aircraft flying above an eddy flux measurement tower, that is used to measure the exchange of CO2 and H2O between the spruce forest and the atmosphere. Flights is performed over the Central Forest Biosphere State Reserve at Fyodorovskoye, Russia.
Submitted on April 23, 2009
---
Categories
Location
Tags
eddy covariance, spruce forest, biospheric carbon flux
Colour palette
---
2448 × 3264 px; image/jpeg; 2.4 MB
Camera: Nikon coolpix 8800
Licence
Credit: Andrej Varlagin (distributed via imaggeo.egu.eu)
---
Share this
---
Click to appreciate
---
Report