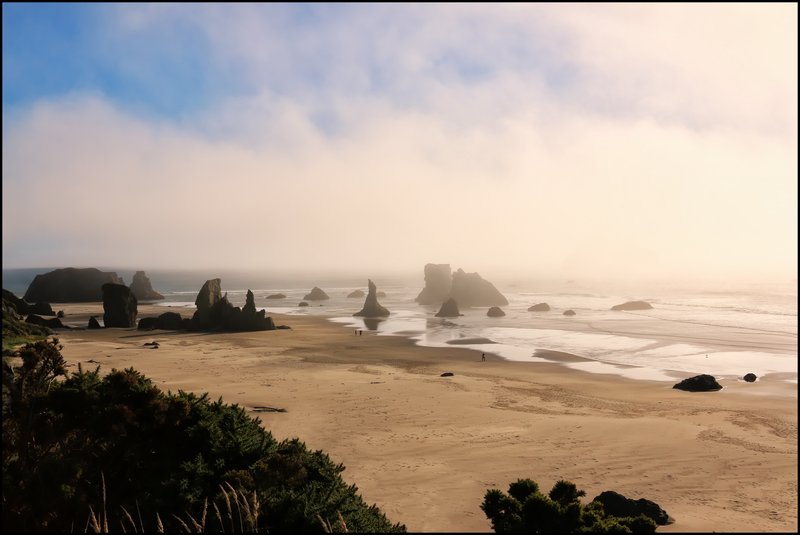 Foggy Bandon beach, Oregon
by Frederik Tack, Institute for Space Aeronomy, Brussels, Belgium
This picture was taken at Bandon beach, Oregon.
Bandon is well-known for its memorable seascape of stacks of all shapes and sizes. These rock formations are known to geologists as 'knockers' and carry nicknames like 'the Wizards hat'. They date from the Jurassic period – about 200 to 145 million years ago – and are what remains from the great mélange during tectonic subduction processes when different types of rock are exposed to the surface, and the softer sandstone and mudstone are eroded away.
Fog does roll in occasionally during summer because if the valley is baking in 30°C heat or higher, the weather systems tend to suck ocean air and create fog on the beaches. Usually the fog disappears when you go inland for a couple of hundred meters and temperature rises as well.
Featured on GeoLog, the official blog of the European Geosciences Union