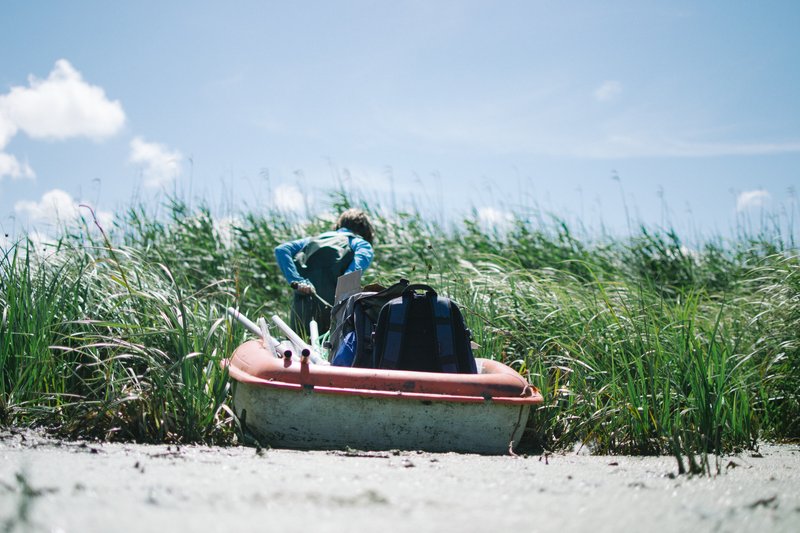 Environmental researchers in their natural habitat.
by Vytas Huth, Landscape Ecology, University of Rostock / Leibniz Centre for Agricultural Landscape Research, Rostock / Müncheberg, Germany
PhD student Viktoria Unger performing GHG measurements and water sampling in a restored coastal peatland of the southern Baltic Sea. Viktoria is a member of the DFG Research Training Group named "Baltic TRANSCOAST" which aims at investigation of hydrodynamical, biogeochemical and biological processes at the interface between land and sea. This interface is quite a tricky workspace where PhD students quickly learn improvisation and patience that are needed for conducting environmental sciences.