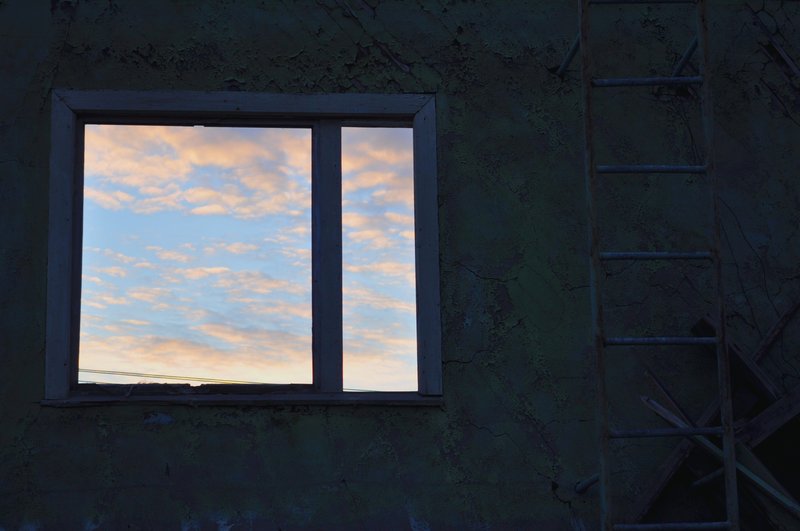 "The power of permafrost"
First timers in Tiksi (Yakutia), we went straight to explore the town and were a little bit shocked "Was here a war?"
Buildings in Tiksi are built on piles; this allows keeping the ground under the building cold, so the ground and underlying ice remains stable. During winter, citizens have to remove the snow from below the buildings, as snow may cause melting of permafrost, making ground to bend and accumulate water, freezing of which next winter may push those piles out of the ground.
Tiksi was a very important port in the past. During Soviet period its population was ~11000 citizens. As soon as Soviet Union was disintegrated the North Sea Way was nearly shut and more than a half of population of Tiksi moved out to big cities, seeking for jobs. Leaving the town, citizens of Tiksi, left behind their houses, which are now standing empty, unattended, and … ruined.
This window was a single window on a single wall left from a building number 18 on the street "Novaya" ("New") standing as a monument to the power of permafrost.