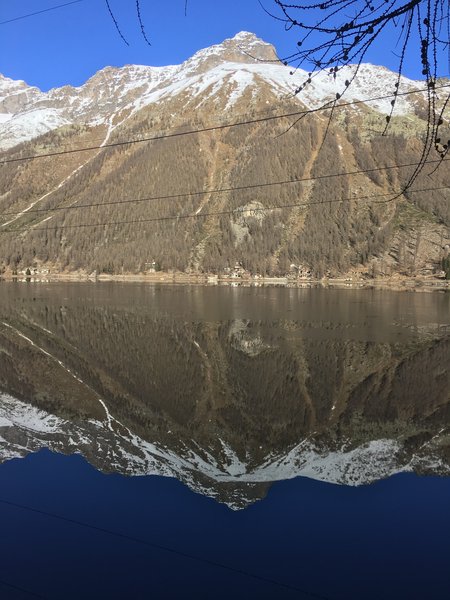 Lake mirroring effect at Ceresole Reale, in Gran Paradiso Park.
by Claudio Cassardo, Dept. of Physics - University of Torino, Torino, Italy
Exceptionally flat surface of an alpine lake in Crersole Reale during wintertime conditions make the lake acting as a perfect mirror of mountain shape. Mountain in the photo separate Piemonte region from Valle d'Aosta region and is part of Gran Paradiso national park. Lake is located at about 1600 m a.s.l.