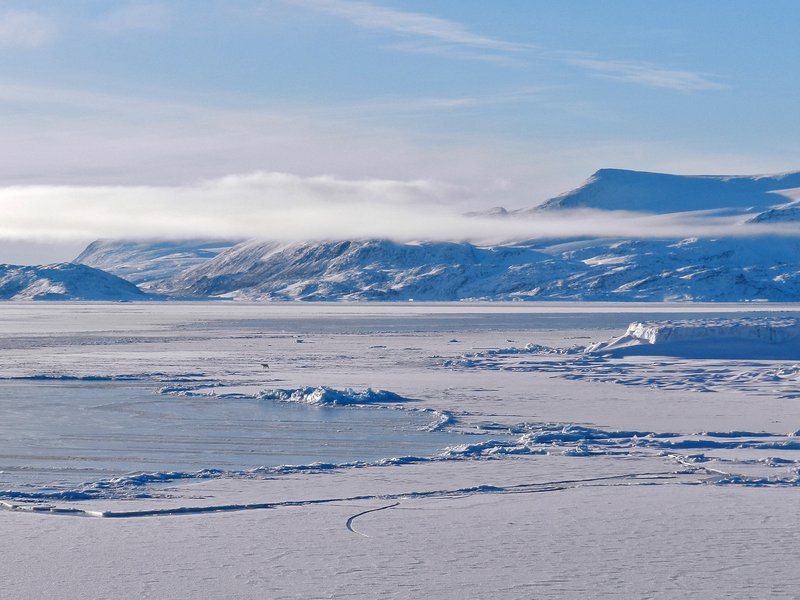 Nioghalvfjerdsfjorden / 79°North-Glacier in NE-Greenland. Polar bear for scale.
by Andreas Preußer, Trier, Germany
The glacier front of 'Nioghalvfjerdsfjorden', located in NE-Greenland, on a quite sunny day in Autumn 2017. The polar bear in the lower left corner serves as a perfect measure for the massive scale of this location.