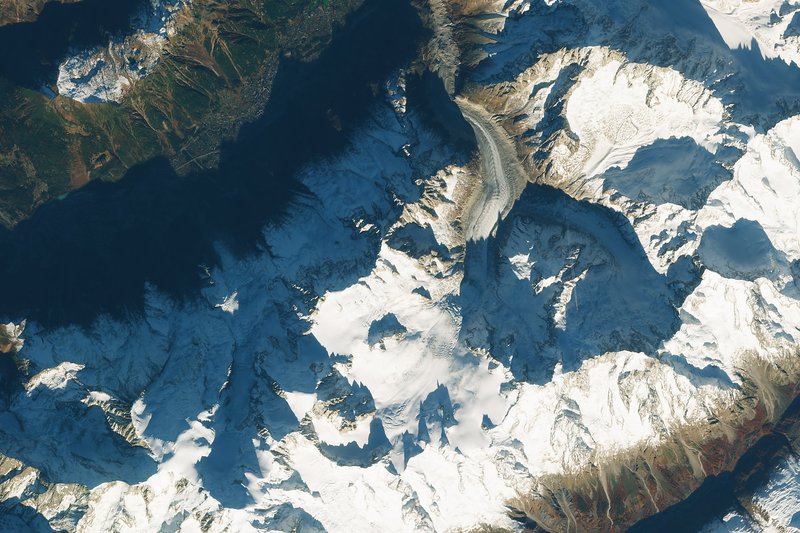 High above the top of Europe
Sentinel-2B imaged the highest mountains of western Europe, just the moment an airplane was about to fly over the granite peaks of Grandes Jorasses and cross the border from France to Italy. The passengers on the right side of the plane must have enjoyed a spectacular view on Mont Blanc, just nine kilometers away to the south-west, and Mer de Glace, the longest glacier in France flowing down from its peak.
Note the shadow of the granite "aiguilles" on fresh early winter snow in the upper part of the glacier. The famous Aiguille de Midi is casting its shadow on the village of Chamonix on the top-left, as late autumn colours are still visible on the larch in Val Ferret in the bottom-right corner of the image.
Contains Copernicus Sentinel data (2018). Processed with Sentinelflow (v0.1.3).
Featured on GeoLog, the official blog of the European Geosciences Union