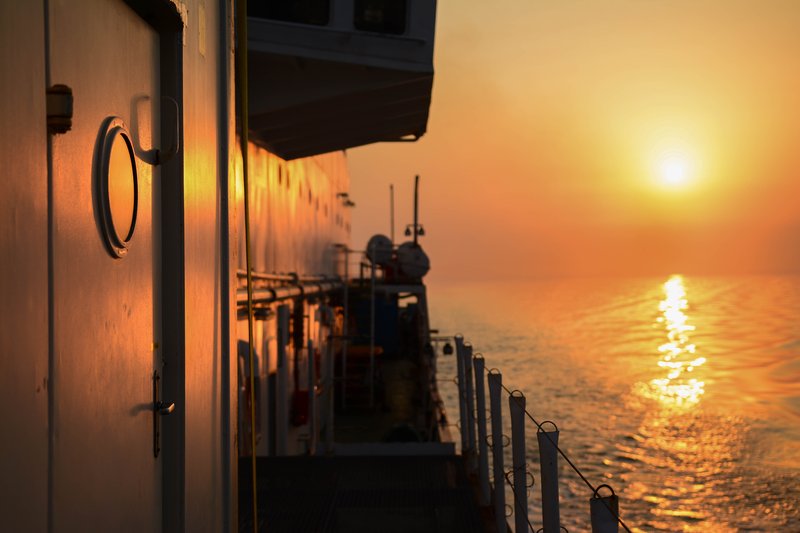 Sunset in the Arabian Basin
What is probably the most exciting thing to see during months on a research vessel? Yes, it's the beautiful sunset -
especially when the sun is shortly before disappearing behind dust particles in the Arabian Basin. This is my favourite sunset during the AQABA research campaign after leaving the harbour of Kuwait.