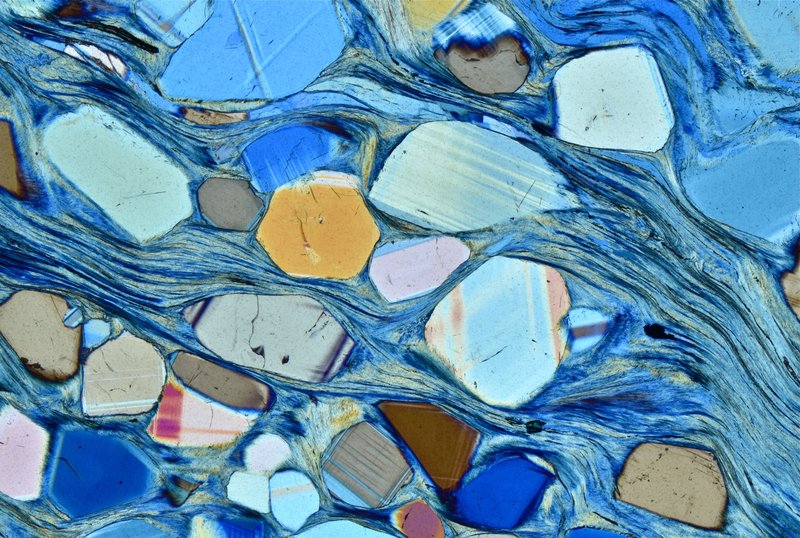 River in a Charoite Schist
by Bernardo Cesare, Department of Geosciences, University of Padova, Padova, Italy
Polarized light photomicrograph of a thin section of a charoite-bearing schist.
Charoite is a rare silicate found only at one location in Yakutia, Russia. For its beautiful and uncommon purple color it is used as a semi-precious stone in jewelry. Under the microscope charoite-bearing rocks give an overall feeling of movement, with charoite forming fibrous mats that swirl and fold as a result of deformation during metamorphism.
Due to the variable orientation with respect to the polarized light the charoite may exhibit different interference colors. It may be difficult to conceive, but these microstructures tell us that solid rocks can flow!
Width of view: 5,4 mm.
Featured on GeoLog, the official blog of the European Geosciences Union